KNOW ALL THE DETAILS OF THE CRISTAL HOUSE
20 square meters that immerse you in the desert
WHY WE?
The HOUSE
Located in the heart of the Gorafe desert, this unique building in perfectly integrated in this extraordinary natural environment. A fully glazed and self-sufficient design means this home can withstand the large thermal variations that can reach 30º in a single day, thanks to its thermally insulated windows that prevent heat or cold from passing through, offering a comfortable place from which to enjoy the striking views of the desert and the stars. A fully equipped home in the heart of the desert to get away from it all.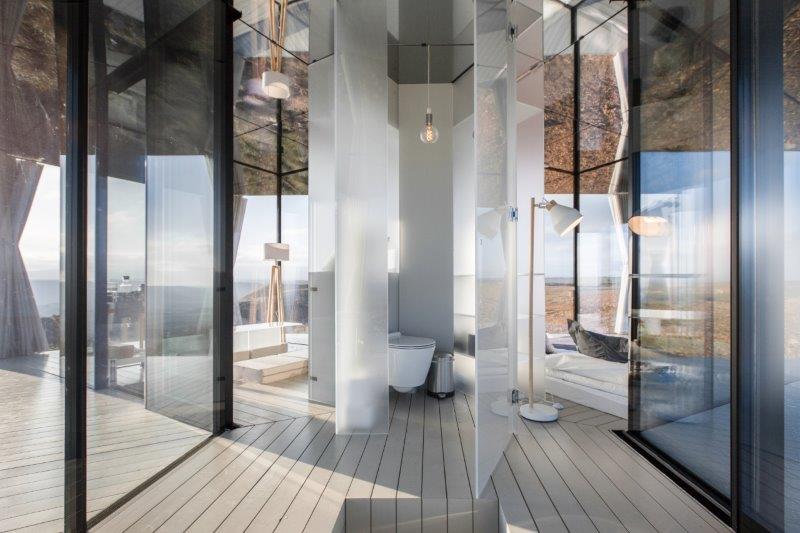 100%
Environmentally
FRIENDLY
By means of solar panels on the roof, solar power is stored in accumulators, which supply the house with electricity and heats the water for the shower.
The rainwater is collected and channelled to a cistern that is equipped with a filtering system for drinking water.
Waste water from the bathroom is sent to a biologically active septic tank where it is converted to liquid fertiliser and returned to the soil.
It is thus a fully self-sufficient and eco-friendly home.
3 GLAZED MODULES
The
LAYOUT
It comprises 20 square metres distributed in 3 glazed modules.
One of these modules comprises the bedroom with a large double bed, the second module includes a spacious shower and access to the bathroom which is situated in the centre, and the third module includes a small rest area with a pair of designer armchairs and the entrance to the house.
Along the entire perimeter of the house, there is
a small verandah that provides shade and is ideal to sit outside on summer nights and
take in the panoramic view of the sky.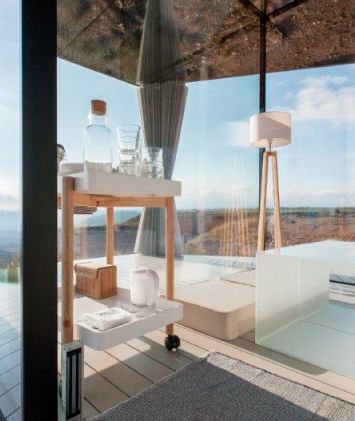 A FULLY EQUIPPED HOME IN THE HEART OF THE DESERT TO GET AWAY FROM IT ALL
The
EQUIPMENT
Shower
Double bed
Furniture for relaxation
Full bathroom with wash basin and toilet
Kitchenware for two people
Refrigerator
Wifi

"Servicios Gorafe SL has been a beneficiary of the European Regional Development Fund whose objective is to improve the competitiveness of SMEs and thanks to which it has launched an International Digital Marketing Plan with the aim of improving its online positioning in foreign markets during 2020 . For this, it has had the support of the XPANDE DIGITAL Program of the Granada Chamber of Commerce".
European Regional Development Fund.